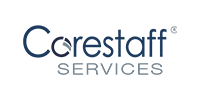 JOB TITLE: Administrative Assistant
Apply today to this exciting opportunity!
JOB DESCRIPTION
Pay Rate: $20-25/hour
Approximate hrs/week: 40,
Work from home. Local candidates only.
Location: Portland, OR
Duration: 3 month assignment initially with potential for extension
Team size: Director, with 3 Manager reports would be the main support (4 total)
Brief Job Description:
We are hiring an Admin Assistant to support our Enterprise Data Strategy area in IT.
You would provide a full range of administrative support to the Director and her teams to enhance efficiency and support achievement of business goals.
We are looking for someone with strong organizational and scheduling skills that is agile and change friendly.
General Office Support/Administration
Provides administrative support to a manager and her teams; uses software applications to prepare emails, correspondence, reports, presentations, agendas, meeting minutes, etc.
Purchasing/Contracting Support
Purchases a variety of supplies, services and equipment using purchasing cards and informal acquisition procedures; reconciles purchasing card statements; initiates purchase requisitions; tracks status of all purchase requisitions and purchase orders; administers service contract(s) for department or facility.
Education requirements:
High school diploma or equivalent
Required Skills:
Intermediate computer skills using administrative software applications: Microsoft Office (Word, Excel, PowerPoint, SharePoint)
Working business process interrelationships skills.
Intermediate decision-making skills.
Working influence skills.
Working interpersonal skills.
Working negotiation skills.
Intermediate organization and prioritization skills.
Intermediate problem-solving skills.
Intermediate written and oral communication skills.
# of Years of Experience:
Corestaff Services is an Equal Opportunity Employer - All qualified applicants will receive consideration without regard to race, color, religion, gender, national origin, age, disability, veteran status, or any other factor determined to be unlawful under applicable law. Corestaff Services is not associated with Core Staffing Services, Inc. which operates in the New York metro area.
Contact Consultant:
Brittany Haleen
Thank you,
your application has been submitted
Back to job search