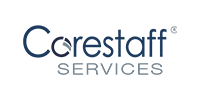 JOB TITLE: Setup Maintenance Technician
Apply today for a chance to grow in your career!
JOB DESCRIPTION
Shift: 1st: 5:45AM – 4:15PM (Tue-Fri) 4x10 hour shifts
Pay Rate: $25-27/hour
Location: Philadelphia, PA
Brief Job Description
The Maintenance Technician is a position reporting to a Process Execution Team Maintenance Facilitator, which supports the Packaging Department. The position entails providing technical / operational support including operator tasks such as cleaning and inspection, in addition to trouble-shooting all pack equipment used in the production process in the unclassified area. All work will adhere to established equipment procedures, SOPs and cGMPs. The position will operate and maintain general packaging equipment. It requires the ability to perform mechanical troubleshooting in order to ensure optimal operation of equipment via OEE.
The Maintenance Technician will need to be qualified to set-up, operate, and troubleshoot key Packaging equipment. In addition, this position will serve as a resource to identify continuous improvement ideas, follow standard work, and be involved in Level 0s. Some supervisory attention from full time mechanics are required for this level of employee.
Job Responsibilities (to include key result areas, specific accountabilities, tasks, etc.)
In addition to the general description of the parent profile role for this job function, the following summarize key result areas, specific accountabilities and / or tasks, etc. associated with this job title:
Work with some supervision under the direction of the Full Time Maintenance Mechanics.
Perform packaging activities required to support packaging equipment running efficiently and within required timelines.
Perform visual inspection of product for 35 minute intervals with 35 minutes between inspection intervals.
Perform changeover cleaning and cleaning confirmations.
Perform work requirements in a responsible manner, in accordance with SOPs, cGMPs and established safety procedures in accordance with OSHA requirements and guidelines. Be familiar with "Material Safety Data Sheets" for area chemicals.
Perform batch record and GMP documentation entries as required. Maintain records and/or logs as required in performance of job responsibilities.
Some overtime will be required with prior notice to support business needs. Emergency overtime may be required with little notice to ensure operation of equipment within the Process Execution Team (PET).
Set-up equipment and perform required adjustments to ensure each operation is performing per process specifications. Provide training to technicians for equipment set-up and for minor adjustments or repairs.
Contribute to OEE performance of all equipment and systems within the assigned operating area.
Regularly interface with operations employees as well as facilitators to support the Pack operation.
Perform cleaning and housekeeping activities as required for assigned areas to maintain a cGMP environment.
Perform 5S activities and maintain organization of operating areas.
Please note this job description is not designed to cover or contain a comprehensive listing of activities, duties or responsibilities that are required of the employee for this job. Duties, responsibilities and activities may change at any time with or without notice
Typical Accountabilities (per framework and regulatory expectations):
Conduct activities and interactions consistent with Company values and in compliance with the Code of Conduct and supporting Policies and Standards relevant to your role. Complete all required training on the Code of Conduct and supporting Policies and Standards on time. Report potential issues of non-compliance.
In addition, for Managers and Project Team Leaders:
Ensure and monitor compliance by team members and third parties by (a) positively reinforcing the Code of Conduct and all relevant Policies and Standards, (b) ensuring completion of all required training, (c) fostering a culture of openness in which employees are comfortable raising questions or concerns, and (d) immediately addressing and reporting, as appropriate, instances of non-compliance.
Manager Accountabilities including Ethical Conduct and Compliance, Team Management, Performance Management, Individual Development Planning, Talent Management, Recruitment, People information, SHE accountabilities, and Fiscal and Financial awareness.
Leaders with accountability for GXP areas are expected to understand the legal and regulatory requirements of their roles in providing appropriate resources (which could be human, financial, material, facilities, and equipment) to maintain the Quality system and continually improve its effectiveness.
Education, Qualifications, Skills and Experience
High school graduate, vocational school graduate or equivalent
Computer Skills: Microsoft Office (Excel, Word, PowerPoint), SAP
Technical School or Trade Certification.
Apprenticeship in a formal (trade mechanical).
Corestaff Services is an Equal Opportunity Employer - All qualified applicants will receive consideration without regard to race, color, religion, gender, national origin, age, disability, veteran status, or any other factor determined to be unlawful under applicable law. Corestaff Services is not associated with Core Staffing Services, Inc. which operates in the New York metro area.
Contact Consultant:
Adam Therrian
Thank you,
your application has been submitted
Back to job search