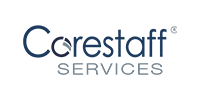 Corestaff is seeking Assembly Operators on a temp to hire basis for our client located in East Houston near 610 and I-10. Shift will be on 1st (7a-3p)
Pay - $15.00 and an additional $1 upon conversion at 90 days.
Lunch- 20 minute paid breaks and employees cannot leave the premises during their paid breaks.
This is climate controlled environment!!
Responsibilities include but are not limited to:
Operate machinery or hand tools involved in highly repetitive and routine functions whereas the equipment is highly automated performing such tasks such as riveting, staking, and assembling
Remove filled tubes from tube trays, visually check for complete fill, cap tubes, pack in boxes, with prescribed discs and label. Use SPC to record tube weights
Position parts, actuate machine controls, and visually check work for properly riveted parts and obvious defects such as incorrect hole size, cracked rivets, stripped threads, or improper alignment
Perform bench assembly operation and use fixed gauges
Work from drawings, route sheets, written, and verbal instructions
Report faulty equipment, defective material and unusual conditions to supervisor
Observe all prescribed safety rules and regulations and maintain work area in a neat and orderly condition
Good communication skills with the ability to work in a team environment
Must be available to work overtime when required
Other duties as required by supervisor
Physical Demands:
Stand for at least 8 hours at a time
Lift, push, pull up to 50 pounds
Eyesight commensurate to visually inspect parts
Frequent lifting and/or carrying objects weighing up to 25 lbs.
Standing, walking, bending and lifting
PPE:
Required, not provided: Safety shoes required; composite or steel toe
Required, provided: Safety gloves, glasses, arm sleeves, masks (optional for fumes), etc.
Corestaff Services is an Equal Opportunity Employer - All qualified applicants will receive consideration without regard to race, color, religion, gender, national origin, age, disability, veteran status, or any other factor determined to be unlawful under applicable law. Corestaff Services is not associated with Core Staffing Services, Inc. which operates in the New York metro area.
Contact Consultant:
Cristal Ruddy
Thank you,
your application has been submitted
Back to job search