Direct Hire Manufacturing/Warehouse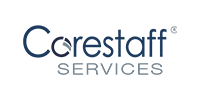 Our client, an industrial metal supplier in the oil and gas industry, is adding multiple positions to their team. Excellent direct hire opportunities located in Northwest Houston (Cypress area). Great pay, bonus potential, and benefits offered.
Material Handlers - 2nd shift 330pm - Midnight
Utilize Sideloader Forklift to move metal materials throughout warehouse.
Handle and transport raw materials, parts, and supplies, in and between departments, locations and off load incoming trucks.
Transport finished goods to shipping department
Complete stock movement sheets
Spends 100% of time in shop area and yard
Exposed to possible shop hazards, including but not limited to high noise, extreme heat and cold
Requirements
High School Diploma or GED Required, and will be verified
Sideloader Forklift Experience (past certification) is a plus
Experience moving 20 ft – 40 ft items in warehouse
Must be able to read a Tape Measure and material knowledge, some computer experience
Physical demands: sitting, walking, bending, stands, stoops, lifting
Must have stable employment history
Saw Operators - 2nd shift 330pm - Midnight
Duties:
Set up and operate power saws (reciprocating, band or circular) to cut material to required lengths or contour in accordance with specifications.
Install saw blades prescribed for type of material, set stop gauges, saw speeds and indexing mechanisms such as may be provided for automatic positioning of materials: may be required to replace and align band saw blades.
Position and secure materials on bed of machine using clamping arrangements or fixturing devices: check pilot piece for dimension.
Contour cutting on a band saw may require the scribing of cutting lines on material from templates or the setting of radius pins for circular cuts.
Use scale, square, protractor, templates and samples.
Spends 100% of time in shop area and yard. Exposed to possible shop hazards, including high noise and eye injuries.
Physical demands: computer work, sits, walks, bends, stands, stoops, lifts.
Other duties as assigned
Requirements:
Basic Math skills; knowledge of machines, forklift, set up procedures, operational methods, material identification, and production requirements.
Able to read a tape measure
2-3 years experience setting up and operate power saws (reciprocating, band or circular) to cut material to required lengths or contour in accordance with specifications.
QC Inspector - 1st shift, 7am - 330pm
Duties/Requirements:
High School Diploma or GED required, and will be verified
2-5 years inspector or NDE experience required.
Stable work history required
Communicates with different levels of people in manufacturing within and outside of the organization.
Basic computer skills; Microsoft office
Basic knowledge of inspection techniques
Knowledge of calibration requirements and non-conformance reporting
Knowledge of ISO 9001 Standard and auditing practices
Knowledge of material grade required
Equipment knowledge required: precision measurement equipment (OD and ID mics, tri-mics), micro-height, profilometer, Rockwell hardness tester, gage maker (choose appropriate rolls and set up independently) use of optical comparator, MU gag
Dimensionally inspect per specification and requirements customer-specific machined product. Read and interpret machine drawings
Understands sample plans, requirements of procedures, the importance of documentation and hardness for various material types
Inspect, test or measure materials, products, installations, or work for conformance to specifications
Measure dimensions of products to verify conformance to specifications, using measuring instruments such as rulers, calipers gauges, or micrometers
Mark items with details such as grade or acceptance-rejection status
Create NCR
Notify supervisors or other personnel of production problems
Collect or select a sample for testing or for use as models
Write test or inspection reports describing results, recommendations, or needed repairs
Corestaff Services is an Equal Opportunity Employer - All qualified applicants will receive consideration without regard to race, color, religion, gender, national origin, age, disability, veteran status, or any other factor determined to be unlawful under applicable law. Corestaff Services is not associated with Core Staffing Services, Inc. which operates in the New York metro area.
Contact Consultant:
Cristal Ruddy
Thank you,
your application has been submitted
Back to job search